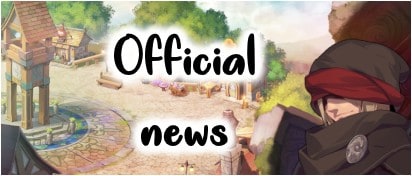 Today GALA released new class masks especially for us (DE/FR/US) as a Cash Shop offer. The glasses have lower stats than the Smartglasses from Black Friday 2020. They will cost 8600 Cash.
Attention
The FR MOD said that the new Green Party Glasses will cost 8600 CASH. The last glasses (Smartglasses) did cost 11.700 Cash (the previous had better stats)

ps. We do know that there exists a new fashion set as well the "Enhance Front Liner Hero Set", which was released in PH and KR Flyff as a Cash Shop offer, but right now there is no proof that we will get it as well.
Our new class Masks
The offer lasts from March 19th, 00:00 UTC, to March 22th, 23:59 UTC.
Aufrufe: 2595