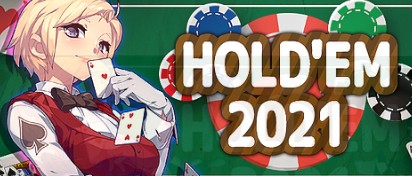 The "Hold'em Event 2021" has started. In this post, we'll show you how the quest works, how all item descriptions are, and in-game footage of all new items. For example, there are new Fashion Sets and new Cloaks with stats.                                  
Update 16th Jan 16:30 pm (UTC)
Now there is a French translation for that post. Just click in the main navigation on "FR".
Generally, if you see any "FR" and later "EN" in the main navigation there is a translation for that specific German content.

Attention!
The chance in each box to get new items is quite high.
Hold'em Event 2021 | 13th Jan. 2020 – 3rd Feb. 2021
Add a header to begin generating the table of contents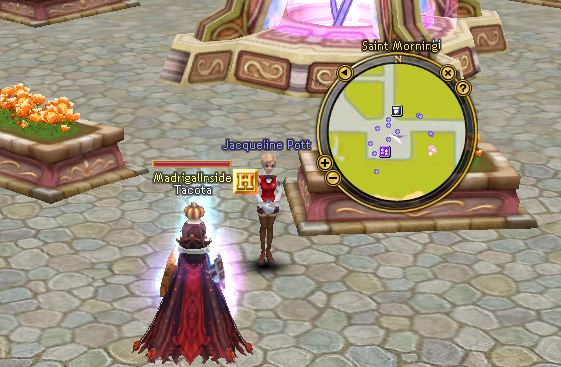 Location: Saint Morning
NPC: Jacklin Pott
Level: 15+ 
Task: Collect A Card 2021

, K Card 2021

, Q Card 2021

, J Card 2021

, 10th Card 2021

,
by killing monsters 15+.
You get either 1x Ace Box 2021, King Box 2021, Queen Box 2021, Jack Box 2021 or The Mighty 10 Box 2021
(One of the following items) (Click on the blue hyperlink to get more information)
Icon

Name

Description

QTY

Bind?

Enchanted Ears of Pink Fairy
Mask: MP +10%, Attack +10%, Magic Attack +350
Set Stats with Enchanted Wings of Pink Fairy (2/2):
ICD+10%, D. Casting Time+10%, Critical Chance+10%

1

No

Enchanted Wings of Pink Fairy
Cloak: STR+15, INT+15, DEX+15, Attack+350
Set Stats with Enchanted Ears of Pink Fairy (2/2):
ICD+10%, D. Casting Time+10%, Critical Chance+10%

1

No

Ace Card

Consumable: ICD +10%, DEX+13 lasts 1 hour.

2

No

Wind Spirits Anger

Consumable: Additional Damage to Monsters [Land] +100% for 1 minute.

1

No

Elixir of the Tiger

Consumable: Increases your Strength (STR) by +10. Lasts 1 hour.

1

No

Elixir of the Rabbit

Consumable: Increases your Dexterity (DEX) by +10. Lasts 1 hour.

1

No

Elixir of the Lion

Consumable: Increases your Stamina (STA) by +10. Lasts 1 hour.

1

No

Elixir of the Fox

Consumable: Increases your Intellect (INT) by +10. Lasts 1 hour.

1

No

Heart Cookies

​Recovers 9999 HP

5

No

Gold Pill

​Recovers 9999 HP

5

No
(One of the following items) (Click on the blue hyperlink to get more information)
Icon

Name

Description

QTY

Bind?

Enchanted Ears of Blue Fairy
Mask: HP +10%, Melee Block +10%, Range Block +10%
Set Stats with Enchanted Wings of Blue Fairy (2/2):
Parry+10%, Resist Magic+300, Damage Reflect+10%

1

No

Enchanted Wings of Blue Fairy
Cloak: STA+20, HP+300, Defence+400
Set Stats with Enchanted Ears of Blue Fairy (2/2)::
Parry+10%, Resist Magic+300, Damage Reflect+10%

1

No

King Card

Consumable: Attack+10%, STR+13 lasts 1 hour.

2

No

Flame Spirits Anger

Consumable: Additional Damage to Monsters [Wind] +100% for 1 minute.

1

No

Boboku Trans

Transform into Boboku

1

No

Sunstone

Rare Stone use for General upgrading: +1 to +10.

3

No

Moonstone

Rare stone used to pierce suits, upgrade jewelery, and remove gems from weapons.

3

No

Premium Teleport Map

Allows you to teleport to many different areas of the world instantly.

3

No

GM Fruitcake

​Recovers 20.000 HP

5

No

Gold Pill

​Recovers 9999 HP

5

No
(One of the following items) (Click on the blue hyperlink to get more information)
| Icon | Name | Description | QTY | Bind? |
| --- | --- | --- | --- | --- |
| | Enhanced Bubble Clown Set (F) | Box: Contains all 4 parts: Hat, Suit, Glove, and Boots. | 1 | No |
| | Enhanced Bubble Clown Nose (F) | Mask: All Stats+5, HP+5% | 1 | No |
| | Enhanced Bubble Clown Cloak (F) | Cloak: All Stats+5, Attack+7% | 1 | No |
| | Queen Card | Consumable: Magic Damage +50, INT+13 lasts 1 hour. | 2 | No |
| | Water Spirits Anger | Consumable: Additional Damage to Monsters [Fire] +100% for 1 minute. | 1 | No |
| | Moonstone | Rare stone used to pierce suits, upgrade jewelery, and remove gems from weapons. | 3 | No |
| | Master Dwarpet Trans | Transform into a Master Dwarpet | 1 | No |
| | Sunstone | Rare Stone use for General upgrading: +1 to +10. | 3 | No |
| | Super Star Candy | ​Consumable: Increases all stats by +10 for 2 hours. | 3 | No |
| | Premium Teleport Map | Allows you to teleport to many different areas of the world instantly. | 3 | No |
| | Hot Ddukguk | ​Recovers 9999 HP | 5 | No |
| | Gold Pill | ​Recovers 9999 HP | 5 | No |
(One of the following items) (Click on the blue hyperlink to get more information)
| Icon | Name | Description | QTY | Bind? |
| --- | --- | --- | --- | --- |
| | Enhanced Bubble Clown Set (M) | Box: Contains all 4 parts: Hat, Suit, Glove, and Boots. | 1 | No |
| | Enhanced Bubble Clown Nose (M) | Mask: All Stats+5, HP+5% | 1 | No |
| | Enhanced Bubble Clown Cloak (M) | Cloak: All Stats+5, Attack+7% | 1 | No |
| | Jack Card | Consumable: HP +20%, STA+13 lasts 1 hour. | 2 | No |
| | Lightning Spirits Anger | Consumable: Additional Damage to Monsters [Water] +100% for 1 minute. | 1 | No |
| | Friendship (A) | Summon a player to you (30 sec: Casting Time) | 1 | No |
| | Marche Trans | Transform into Marche | 1 | No |
| | Love Chocolate | Consumable: Increases your Attack Power and HP by 10% for 2 hours. | 3 | No |
| | Regular Teleport Map | Allows you to teleport to many different areas of the world instantly. Each teleport consumes one map. | 3 | No |
| | Mysterious Pill | ​Recovers HP by 12000 | 5 | No |
| | Gold Pill | ​Recovers 9999 HP | 5 | No |
Enhanced Bubble Clown Set
(The parts aren't soul-linked)
Look (M)

Look (F)

Icon
(M)
Icon
(F)

Name

Base Stats

Set Stats

Enhanced Bubble Clown Hat

DEX+7, STA+3, HP+3%

4/6:
Hit+5%, Attack-Speed+5%, Attack+5%, ICD+5%,
5/6:
Hit+5%, Attack-Speed+5%, Attack+5%, ICD+5%, PvE+10%
6/6:
Hit+5%, Attack-Speed+5%, Attack+5%, ICD+5%, PvE+10%, EXP+10%

Enhanced Bubble Clown Suit

STR+7, STA+3, Melee/Range_Block+3%

Enhanced Bubble Clown Gloves

DEX+7, STA+3, Speed+3%

Enhanced Bubble Clown Boots

STR+7, STA+3, Critical Chance+3%

Enhanced Bubble Clown Nose

All Stats+5, HP+5%

Enhanced Bubble Clown Cloak

All Stats+5, Attack+7%
(One of the following items) (Click on the blue hyperlink to get more information)
Icon

Name

Description

QTY

Bind?

Golden Casino Box (M)

Box: Use the box to obtain 1 of Head, Suit, Gloves, or Shoes.

1

No

Golden Casino Box (F)

Box: Use the box to obtain 1 of Head, Suit, Gloves, or Shoes.

1

No

Card Random Box

Box: Contains King Card, Queen Card, Jack Card or Ace Card.

1

No

The Mighty 10 Card

Consumable: Attack+50%, HP +20%, Hit+15%. Lasts 5 minutes
(No combination restriction)

1

No

Earth Spirits Anger

Consumable: Additional Damage to Monsters [Electric] +100% for 1 minute.

1

No

Friendship (B)

Summon a player to you (No casting time). This item only works on characters on the same continent or in the same instance.

1

No

Martin Trans

Transform into a Martin

1

No

Regular Teleport Map

Allows you to teleport to many different areas of the world instantly. Each teleport consumes one map.

3

No

Chocolate Drink

​Recovers 2000 MP

3

No

Chocolate Cookie

​Recovers 2000 HP

3

No

Gold Pill

​Recovers 9999 HP

5

No
(The parts aren't soul-linked)
Look (M)

Look (F)

Icon
(M)
Icon
(F)

Name

Base Stats

Set Stats

Golden Casino Hat

INT+9, MP+7%

2/4:
-
3/4:
-
4/4:
Hit+7%,
Attack-Speed+7%,
Critical Chance+7%,
PvP Damage+10%


Golden Casino Suit

STR+9, Attack+7%

Golden Casino Gloves

STA+9, HP+7%

Golden Casino Shoes

DEX+9, ICD+7%
Golden Casino Set Base Stats and Upgrade Stats
| | Gloves | Shoes | Hat | Suit |
| --- | --- | --- | --- | --- |
| Base Stats | STA +9, HP +7% | DEX +9, ICD +7% | INT +9, MP +7% | STR +9, Attack +7% |
| | | | | |
| Upgrade Stats +6 | STA +1 | DEX +1 | INT +1 | STR +1 |
| Upgrade Stats +7 | STA +2 | DEX +2 | INT +2 | STR +2 |
| Upgrade Stats +8 | STA +3, HP +1% | DEX +3, ICD +1% | INT +3, MP +1% | STR +3, Attack +1% |
| Upgrade Stats +9 | STA +4, HP +1% | DEX +4, ICD +1% | INT +4, MP +1% | STR +4, Attack +1% |
| Upgrade Stats +10 | STA +6, HP +3% | DEX +6, ICD +3% | INT +6, MP +3% | STR +6, Attack +3% |
Aufrufe: 15368