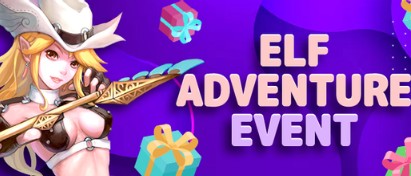 Tomorrow starts the "Elf Adventure Event". We show you a new Fashion Set with and without stats + Mask and Cloak and 4 new consumables. You can also obtain the Soccer Balls 2018.
Hint!
You don't lose the new consumables if you die.
Elf Adventure Event from 9th June to 7th July 2021
Add a header to begin generating the table of contents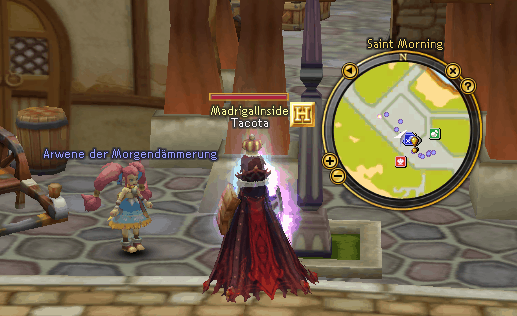 Location: Saint Morning, left of the Armor and Weapon NPCs.
NPC: Arwene
Level: +15
Task: Hunt level 15 or higher monsters to collect 10x Elf Dust and 10x Elf Gem to get 1x Magical Elf Bag.
| Icon | Name | Description | QTM | Bind? |
| --- | --- | --- | --- | --- |
| | Elf Dust | Quest item: You get it by killing monsters +15 | 10 | No |
| | Elf Gem | Quest item: You get it by killing monsters +15 | 10 | No |
| | Magical Elf Bag | Box: Content listed below. | 1 | No |
(One of the following items. Click on the link to see the in-game footage and the content of the boxes)
| Icon | Name | Description | QTM | Bind? |
| --- | --- | --- | --- | --- |
| | Enchanted Elf King Box (M) | Box: Use the box to obtain 1 of Head, Suit, Gloves, or Shoes. | 1 | No |
| | Enchanted Elf Queen Box (F) | Box: Use the box to obtain 1 of Head, Suit, Gloves, or Shoes. | 1 | No |
| | Enchanted Elf King Mask | Mask: All Stats +5, PvE +3% | 1 | No |
| | Enchanted Elf King Cloak | Cloak: PvP +5%, HP +5%, ICD +5% | 1 | No |
| | Enchanted Elf Queen Mask | Mask: All Stats +5, PvE +3% | 1 | No |
| | Enchanted Elf Queen Cloak | Cloak: PvP +5%, HP +5%, ICD +5% | 1 | No |
| | Elf King Set (M) | Fashion Set: 4 parts without stats | 1 | No |
| | Elf Queen Set (F) | Fashion Set: 4 parts without stats | 1 | No |
| | Elf King Cloak | Cloak: without stats | 1 | no |
| | Elf King Mask | Mask: without stats | 1 | no |
| | Elf Queen Cloak | Cloak: without stats | 1 | no |
| | Elf Queen Mask | Mask: without stats | 1 | no |
| | Unripe Aple | Consumable: HP +5%, D. Casting Time +5%. Lasts 10 minutes | 1 | No |
| | Fresh Tomato | Consumable: All Stats +5, ICD +5%,. Lasts 10 minutes | 1 | No |
| | Elven Bread | Consumable: HP +5%, Attack +5%. Lasts 10 minutes | 1 | No |
| | Raw Meat | Consumable: PvE +5%, Speed +5%. Lasts 10 minutes | 1 | No |
| | Event Moonstone | Rare stone used to pierce suits, upgrade jewelery, and remove gems from weapons. (5 Moonstones and 5 Sunstones makes a Shining Oricalkum) | 1 | Yes |
| | Event Sunstone | Rare Stone used for General upgrading: +1 to +10. (5 Sunstones and 5 Moonstones makes a Shining Oricalkum) | 1 | Yes |
| | Red Soccer Ball 2018 | Consumable: Attack +300, HP +5%. Lasts 20 minutes | 1 | No |
| | Black Soccer Ball 2018 | Consumable: DEF +300, Attack +5%. Lasts 20 minutes | 1 | No |
| | Blue Soccer Ball 2018 | Consumable: HP +300, DEF +5%. Lasts 20 minutes | 1 | No |
| | Green Herb | Food: Recovers 9999 FP | 2 | No |
| | Red Herb | Food: Recovers 9999 MP | 2 | No |
| | Blue Herb | Food: Recovers 9999 HP | 3 | No |
Enchanted Elf King/Queen Set
(The parts aren't soul-linked)
Look (M)

Look (F)

Icon
(M)
Icon
(F)

Name

Base Stats

Set Stats

Enchanted Elf (King/Queen) Head

STR +5

4/4:
This set doesn't have Set Stats

Enchanted Elf (King/Queen) Suit

INT +5

Enchanted Elf (King/Queen) Gloves

DEX +5

Enchanted Elf (King/Queen) Shoes

STA +5
Enchanted Elf King/Queen Set - Base Stats and Upgrade Stats
Each update gets you 1 Stat point.
If you have a set part +10 you would get +10 of the individual stat.
(For example, Shoes +10 gives you +15 STA)
| | Shoes | Gloves | Suit | Hat |
| --- | --- | --- | --- | --- |
| Base Stats | STA +5 | DEX +5 | INT +5 | STR +5 |
| | | | | |
| Upgrade Stats +1 | STA +1 | DEX +1 | INT +1 | STR +1 |
| Upgrade Stats +2 | STA +2 | DEX +2 | INT +2 | STR +2 |
| Upgrade Stats +3 | STA +3 | DEX +3 | INT +3 | STR +3 |
| Upgrade Stats +4 | STA +4 | DEX +4 | INT +4 | STR +4 |
| Upgrade Stats +5 | STA +5 | DEX +5 | INT +5 | STR +5 |
| Upgrade Stats +6 | STA +6 | DEX +6 | INT +6 | STR +6 |
| Upgrade Stats +7 | STA +7 | DEX +7 | INT +7 | STR +7 |
| Upgrade Stats +8 | STA +8 | DEX +8 | INT +8 | STR +8 |
| Upgrade Stats +9 | STA +9 | DEX +9 | INT +9 | STR +9 |
| Upgrade Stats +10 | STA +10 | DEX +10 | INT +10 | STR +10 |
Aufrufe: 7684