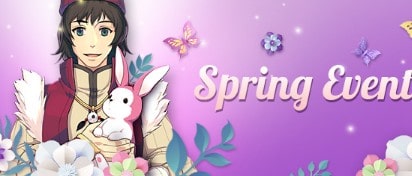 Tomorrow starts the Spring event 2021. This event is the first only skin-based event since BORA. Get the old Old Guardian's Weapon (non-soul-linked), Tritium Weapon and new Red Pirate Set, Blue/Red Casual Set, Black Wedding Set, or the old Cat Set (Male)(Female).                                                
Spring Event 2021 | 28.04 - 19.05
Add a header to begin generating the table of contents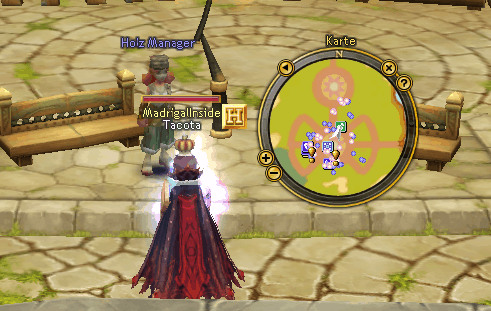 Location: Flaris
NPC: Woods Manager
Level: +15
Task: Hunt level 15 or higher monsters to collect 10x 2021 Seed and 10x 2021 Crystallized Soul to get 1x Spring Box 2021.
| Icon | Name | Description | QTM | Bind? |
| --- | --- | --- | --- | --- |
| | 2021 Crystalized Soul | Quest item: You get it by killing monsters +15 | 10 | No |
| | 2021 Seed | Quest item: You get it by killing monsters +15 | 10 | No |
| | Spring Box 2021 | Box: Content listed below. | 1 | No |
(One of the following items, click on the link to see the ingame footage and the content of the boxes)
Old Guardian's Weapon Box
(One of the following items, click on the link to see ingame footage)
(One of the following items, click on the link to see ingame footage)
(One of the following items, click on the link to see ingame footage)
Icon

Name

Description

QTM

Bind?

Wedding Set (M)

Fashion Set without stats

1

No

Wedding Set (F)

Fashion Set without stats

1

No

Wedding Ring

Put your name on the ring and give it to your sweetheart that our sweetheart can teleport to you.
(It's like a permanent Couple Ring)

1

No

Tiger Cub

This cutie pie follows his *mommy* around and picks up dropped items.

1

No

The Seeds of Love

Increases Max HP by +150 for 1 hour. Once expired it becomes a Love Sprout.

1

Yes

Love Sprout

Increases Max HP by + 300 for 1 hour. Once expired, it becomes a Flowerpot of Love.

1

Yes

Flowerpot of Love

Increases Max HP by +300 and Attack Power by 5% for 1 hour. After it expires, it becomes a Mature Flowerpot of Love.

1

Yes

Mature Flowerpot of Love

Increases Max HP by +300 and Attack Power by 10% for 1 hour. After it expires, it becomes an Ancient Flowerpot of Love.

1

Yes

Ancient Flowerpot of Love

Increases Max HP by +300, Attack Power by 15%, and EXP gain by 10% for 1 hour. Once expired, the item is consumed.

5

Yes
Aufrufe: 5700