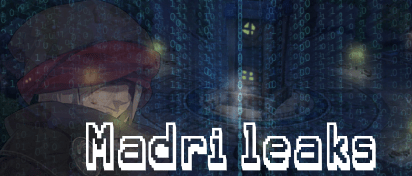 Maybe GALA will post the whole event post already tomorrow. Anyway… here are the new potential consumables and Fashion Sets for the upcoming Easter Event 2022.
Attention!
Data could still change.

- The Event also includes a Daily quest like in the current St. Patrick's Event, where you get a Ticket to exchange.
- There will also be an Lv15 Event Monster to kill.
- There will also be an additional quest item apart from the normal Easter Egg 2022. This will be soul-linked. Maybe that item is for the new event monster, who knows.
- There will be 7 new Boxes apart from the Festive Easter Egg Basket 2022: Egg Box, Egg Box (Bind), Rabbit Box 2022, Ultimate Box 2022, Costume Juewel Box2022, Upgrade Box 2022, and Scroll Box 2022. We will see whats inside these boxes. We will hopefully see the contents in the official event post.
Click on the link to get in-game footage or to jump to another part of this post.
Note: The consumables have the same stats as last year
Icon

Name

Description

QTM

Bind?

2022 Rabbit Set Box (M)

Box: Use the box to obtain 1(M) part of Hat, Suit, Gloves, or Shoes.

1

No

2022 Rabbit Set Box (F)

Box: Use the box to obtain 1(F) part of Hat, Suit, Gloves, or Shoes.

1

No

Chihuahua Set (M)

Fashion Set (4 parts) without stats

1

Yes

Chihuahua Set (F)

Fashion Set (4 parts) without stats

1

Yes

Pink Egg 2022

Consumable: Increase your Parry by 10% for 8 minutes.
Note: No combination restriction. You lose it when you die.

1

No

Purple Egg 2022

Consumable: Increase your Attack by 184 for 8 minutes.
Note: No combination restriction. You lose it when you die.

1

No

Gray Egg 2022

Consumable: Increase your Melee Block by 12% for 8 minutes.
Note: No combination restriction. You lose it when you die.

1

No

Orange Egg 2022

Consumable: Increases your HP by 10% for 8 minutes.
Note: No combination restriction. You lose it when you die.

1

No

Yellow Egg 2022

Consumable: Increase your Defense by 8% for 8 minutes.
Note: No combination restriction. You lose it when you die.

1

No

White Egg 2022

Consumable: Increase your Ranged Block by 12% for 8 minutes.
Note: No combination restriction. You lose it when you die.

1

No

Red Egg 2022

Consumable: Increase your Magic Attack by 299 for 8 minutes.
Note: No combination restriction. You lose it when you die.

1

No

Sky Blue Egg 2022

Consumable: Increase your Speed by 12% for 8 minutes.
Note: No combination restriction. You lose it when you die.

1

No

Blue Egg 2022

Consumable: Increase your Reflect Damage by 10% for 8 minutes.
Note: No combination restriction. You lose it when you die.

1

No

Green Egg 2022

Consumable: Increase your PVP Damage by 12% for 8 minutes.
Note: No combination restriction. You lose it when you die.

1

No
(Parts aren't soul-linked)
Look (M)

Look (F)

Icon
(M)
Icon
(F)

Name

Base Stats

Set Stats

2022 Rabbit Hat

DEX +15

4/4
This set doesn't have set stats

2022 Rabbit Outfit

STA +15

2022 Rabbit Gloves

STR +15

2022 Rabbit Shoes

INT +15
Rabbit Set 2022- Base Stats and Upgrade Stats
Outfit

Hat

Shoes

Gloves

Base Stats

STA +15

DEX +15

INT +15

STR +15

Upgrade Stats +1

STA +1

DEX +1

INT +1

STR +1

Upgrade Stats +2

STA +2

DEX +2

INT +2

STR +2

Upgrade Stats +3

STA +3

DEX +3

INT +3

STR +3

Upgrade Stats +4

STA +4

DEX +4

INT +4

STR +4

Upgrade Stats +5

STA +5

DEX +5

INT +5

STR +5

Upgrade Stats +6

STA +6

DEX +6

INT +6

STR +6

Upgrade Stats +7

STA +7

DEX +7
I. Critical DMG +1%

INT +7

STR +7

Upgrade Stats +8
STA +8
Critical Chance +2%
DEX +8
I. Critical DMG +3%
INT +8
Magic Attack +100
STR +8
MP +2%
Upgrade Stats +9
STA +9
Critical Chance +4%
DEX +9
I. Critical DMG +5%
INT +9
Magic Attack +120
STR +9
MP +5%
Upgrade Stats +10
STA +15
Critical Chance +6%
DEX +15
I. Critical DMG +7%
INT +15
Magic Attack +150
STR +15
MP +7%
Aufrufe: 1606