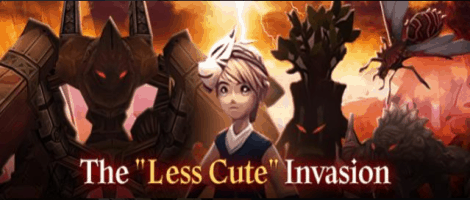 Flyff's "Less Cute Invasion". This weekend the boss monsters are spawning all over Madrigal. See the data of the boss monsters. Please be aware that the boss monster names and pages are in German.
Less Cute Invasion | 05th Feb. – 07th Feb. 2021
The boss monsters are from all instances and dungeons (stating from "The Wilds").
Don't worry, all boss monsters are not aggressive
Note: Our previous own tests have shown that the boss monsters are more likely to spawn in the locations of the Giants.
(Click on the monster to get more information about them)
Note: We only listed the main boss monsters, we didn't list the sub-bosses like the ones of the Mars Mine Dungeon
Aufrufe: 1074