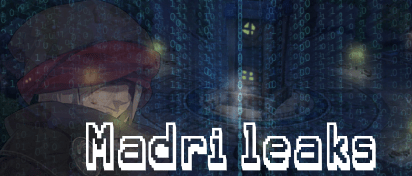 Today we looked into the Filipino source code and discovered a reference to a new Christmas Accessory Set 2020 for KR-Flyff. In this post you can find out what new items there are for us potentially, and what their effects are. There is also a 2020 version of the Magic Stick in the source code.                   
Attention!
Even if this accessory set is released in Korea, there is no guarantee that GALA will publish it for us too!

You can get the items by upgrading the new 2020 Magic Stick +20.


Korean Christmas Accessory Set 2020
Korean Christmas Accessory Set 2020 incudes 1x Candy Necklace, 2x Candy Rings, and 2x Candy Earrings.
Attention: After you equipped the items they will become soul-linked.
Icon

Name

Base Stats

Set Stats

Candy Ring

INT +80, STR +80

5/5
HP +25%
Parry +15% (DE=Ausweichen)
PvE Damage +10%
Damage Reflect +20%
Critical Damage +20%
Critical Chance +20%

Candy Ring

INT +80, STR +80

Candy Earrings

STA+80, DEX+80

Candy Earrings

STA+80, DEX+80

Candy Necklace

Decreased Casting Time +20%, Attack-Speed +20%
Upgrade
level
Upgrade
effect

+1

-
-

+2

PvP Damage. +1%,
Range Block +1%

+3

PvP Damage. +1%,
Range Block. +1%

+4

PvP Damage. +1%,
Range Block. +1%

+5

PvP Damage. +1%,
Range Block. +2%

+6

PvP Damage. +2%,
Range Block. +2%

+7

PvP Damage. +2%,
Range Block. +2%

+8

PvP Damage. +2%,
Range Block. +3%

+9

PvP Damage. +2%,
Range Block. +3%

+10

PvP Damage. +3%,
Range Block. +3%

+11

PvP Damage. +3%,
Range Block. +4%

+12

PvP Damage. +3%,
Range Block. +4%

+13

PvP Damage. +3%,
Range Block. +4%

+14

PvP Damage. +4%,
Range Block. +5%

+15

PvP Damage. +4%,
Range Block. +5%

+16

PvP Damage. +4%,
Range Block. +6%

+17

PvP Damage. +5%,
Range Block. +6%

+18

PvP Damage. +5%,
Range Block. +7%

+19

PvP Damage. +6%,
Range Block. +7%

+20

PvP Damage. +7%,
Range Block. +8%
Upgrade
level
Upgrade
effect

+1

-
-

+2

Damage Absorb (PvP) +1%,
Melee Block. +1%

+3

Damage Absorb (PvP) +1%,
Melee Block. +1%

+4

Damage Absorb (PvP) +1%,
Melee Block. +1%

+5

Damage Absorb (PvP) +1%,
Melee Block. +2%

+6

Damage Absorb (PvP) +2%,
Melee Block. +2%

+7

Damage Absorb (PvP) +2%,
Melee Block. +2%

+8

Damage Absorb (PvP) +2%,
Melee Block. +3%

+9

Damage Absorb (PvP) +2%,
Melee Block. +3%

+10

Damage Absorb (PvP) +3%,
Melee Block. +3%

+11

Damage Absorb (PvP) +3%,
Melee Block. +4%

+12

Damage Absorb (PvP) +3%,
Melee Block. +4%

+13

Damage Absorb (PvP) +3%,
Melee Block. +4%

+14

Damage Absorb (PvP) +4%,
Melee Block. +5%

+15

Damage Absorb (PvP) +4%,
Melee Block. +5%

+16

Damage Absorb (PvP) +4%,
Melee Block. +6%

+17

Damage Absorb (PvP) +5%,
Melee Block. +6%

+18

Damage Absorb (PvP) +5%,
Melee Block. +7%

+19

Damage Absorb (PvP) +6%,
Melee Block. +7%

+20

Damage Absorb (PvP) +7%,
Melee Block. +8%
Upgrade
level
Upgrade
effect

+1

-
-

+2

Add. Damage +1000,
DEF +4%

+3

Add. Damage +1000,
DEF +5%

+4

Add. Damage +1000,
DEF +5%

+5

Add. Damage +1200,
DEF +5%

+6

Add. Damage +1200,
DEF +5%

+7

Add. Damage +1400,
DEF +6%

+8

Add. Damage +1400,
DEF +6%

+9

Add. Damage +1600,
DEF +7%

+10

Add. Damage +1600,
DEF +7%

+11

Add. Damage +1800,
DEF +8%

+12

Add. Damage +1800,
DEF +8%

+13

Add. Damage +2000,
DEF +9%

+14

Add. Damage +2000,
DEF +9%

+15

Add. Damage +2200,
DEF +10%

+16

Add. Damage +2400,
DEF +11%

+17

Add. Damage +2600,
DEF +12%

+18

Add. Damage +2800,
DEF +13%

+19

Add. Damage +3000,
DEF +14%

+20

Add. Damage +3200,
DEF +15%
Aufrufe: 3467