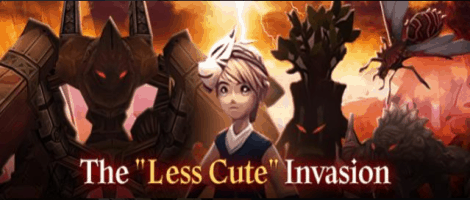 Ab heute dem 19.05.2020 bis zum 26.05.2020 (9 Uhr morgens) spawnen auf der Weltkarte Bossmonster. Diese Bossmonster können von allen Instanzen und Dungeon ab Tramnuk sein. Erfahre in diesem Beitrag, was du zu diesem Event wissen musst.
Keine Sorge alle Bossmonster sind nicht aggro.
Hinweis: Eigene Tests der letzten Invasion haben ergeben, dass die Bossmonster eher an den Orten der Giants spawnen
Hinweis: Im offiziellen Discord Kategorie ALLGEMEIN – Textchannel: invi-monster-hunter (Direktlink zum Channel) wurde ein Channel erstellt, wo Monster Spawns gezeigt werden können oder sich verabredet werden kann.
Add a header to begin generating the table of contents
Die Boss Monster spawnen öfters bei den Spots, wo auch die Giants spawnen.
(Klicke auf das Monster, um mehr Informationen zum Monster zu bekommen)
Aufrufe: 436